6 possible ways to obtain a Malta residence permit 
by investment;
by starting a business;
by marriage;
for family reunification;
by employment;
for studying.
Let's go through each of the options.
Malta residence permit by investment
The Malta Global Residence Programme was launched in 2013. It allows foreign nationals to obtain residency in around 4 months.
Investors are not obliged to live in Malta permanently to retain the permit. However, they are required to spend no more than 183 days a year outside of the country.
Non-EU citizens who obtain a residence permit by investment pay taxes according to a special regime. Their income from outside Malta is subject to a 15% flat tax. The minimum tax due for a family is €15,000 per year.
To participate in the programme, the main applicant has to be over 18, have no criminal record, and be able to communicate in English or Maltese. Aside from that, the investor is required to provide proof of stable and legal income and get medical insurance for each family member in the application.
Expenses for obtaining a Malta residence permit by investment
Type of expense
Real estate in the centre or north of the island of Malta
Real estate on the island of Gozo or in the south of Malta
Non-refundable contribution
€6,000
€5,500
Real estate price 
Purchase
€275,000+
€220,000+
Rent
€9,600+
€8,750+
Benefits of the Malta residence permit for investors
Life in Malta. Investors and their family members have an opportunity to visit Malta at any desirable time and stay here for as long as they want.
Visa-free travel through Europe. Residents of Malta can enter all the Schengen states without visas for short stays of up to 90 days every 6 months.
Family members get residency too. The main applicant's spouse, as well as their principally dependent children under 25, siblings and parents, can also obtain residence cards.
A special taxation regime. The applicant pays a 15% tax for income earned abroad and transferred to Malta with the minimal tax due for a family of €15,000 per year.
Access to high-quality healthcare and education. Investors can take advantage of local clinics and hospitals — the medical insurance acquired to obtain the permit will allow them to do so.
Aside from that, investors and their children can enrol in Maltese universities without obtaining a special student visa.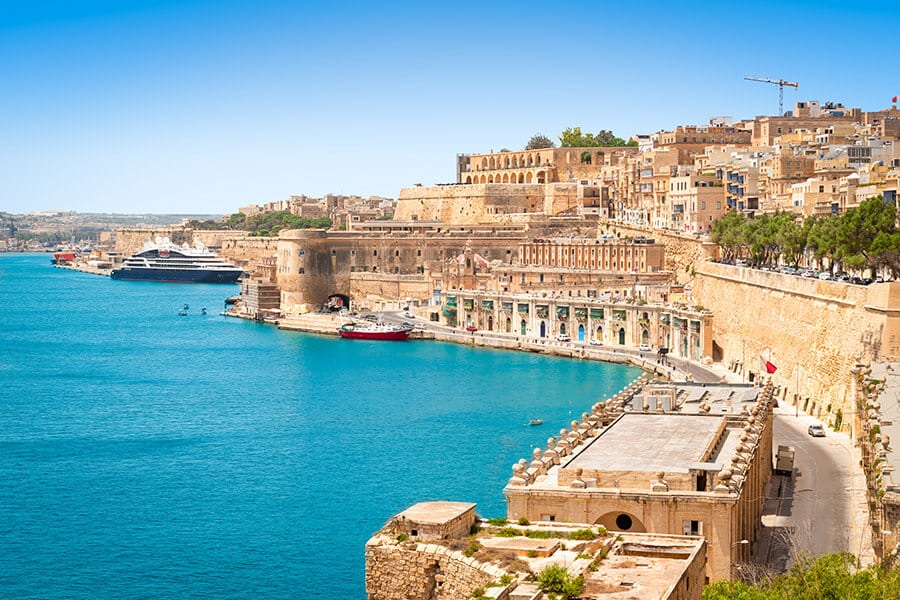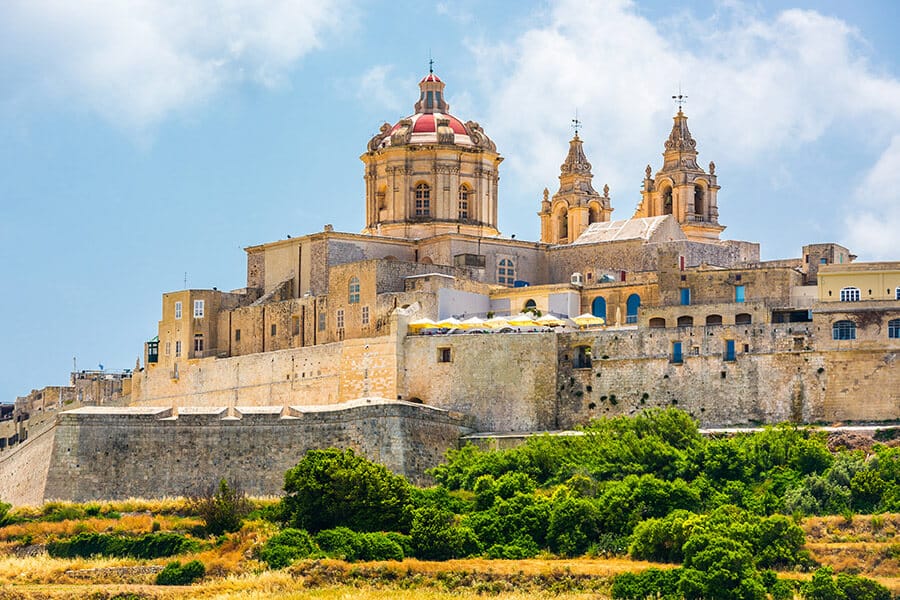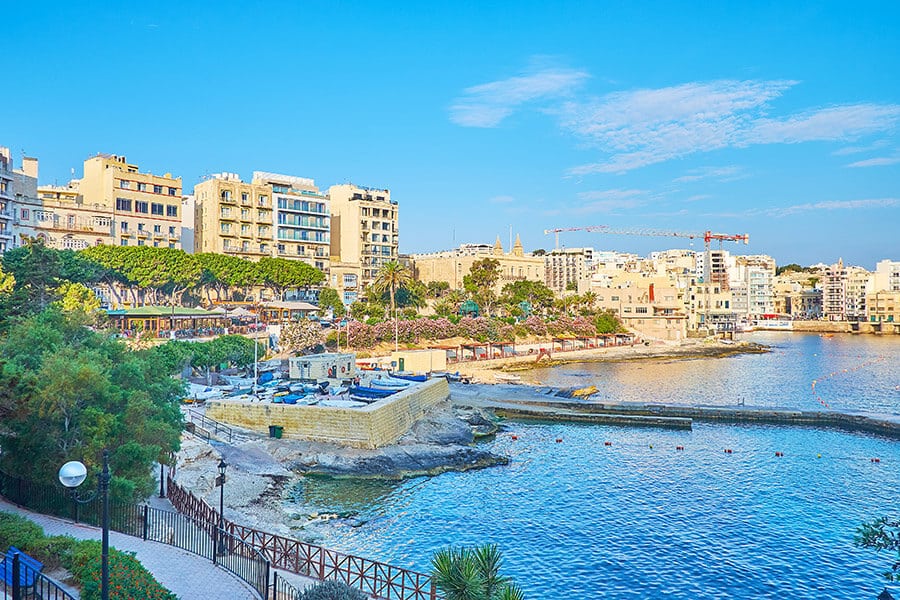 How to obtain Malta residence by starting a business
To obtain residency in Malta by opening a business, the applicant needs to invest at least €500,000 in the Maltese economy within six months of the employment licence being issued. This sum is required to purchase commercial real estate as well as the necessary equipment.
An investor can do a couple of things to increase their chances of getting approved. First, they can commit to employing at least three EEA, Switzerland or Malta citizens in the newly formed company within 18 months of its establishment.
€500,000+
Investment required to obtain residency for business in Malta
Aside from that, investors will increase their chances of getting accepted by obtaining official approval of their business plan from the Malta Enterprise economic development agency.
Applications for residence permits in Malta by establishing a business are processed in 2 months.
Malta residency by marriage and for family reunification
Foreigners who are married to Maltese citizens can obtain residency permits. For that, they need to register their marriage and get a marriage certificate. After that, the foreign national can apply for residency.
Close relatives of the applicant can obtain residency, too. For that, the main applicant needs to provide proof of the following:
accommodation for each family member;
stable income no less than the average wage in Malta, which is €1,060 per month.
Residency for family reunification can be obtained by spouses of Maltese citizens no younger than 21 years old and children under 18 years old.
Malta residency for students
International students who enrol in Maltese universities can obtain a special residence permit that is valid for the duration of their studies.
For short courses lasting up to 90 days, they apply for a Schengen short-stay C visa.
For more extended studies, a national long-term D visa is required. Students must provide a university admission certificate, their class schedule, proof of the tuition fee payment, and the availability of funds to live in Malta.
Those applying for a short-stay visa need to provide biometric data. For a long-term visa, this requirement does not apply.
Most applications are reviewed within 7 to 15 business days. In some cases, the consideration period may be extended up to 30 days and up to 60 days in exceptional circumstances.
Students' residence permits must be renewed on a regular basis at the Central Visa Unit of Malta or through the Expatriates Unit of Identity Malta Agency.
A student residence permit allows its holder to both study and work in Malta. The work hours with this permit are limited to 20 hours per week.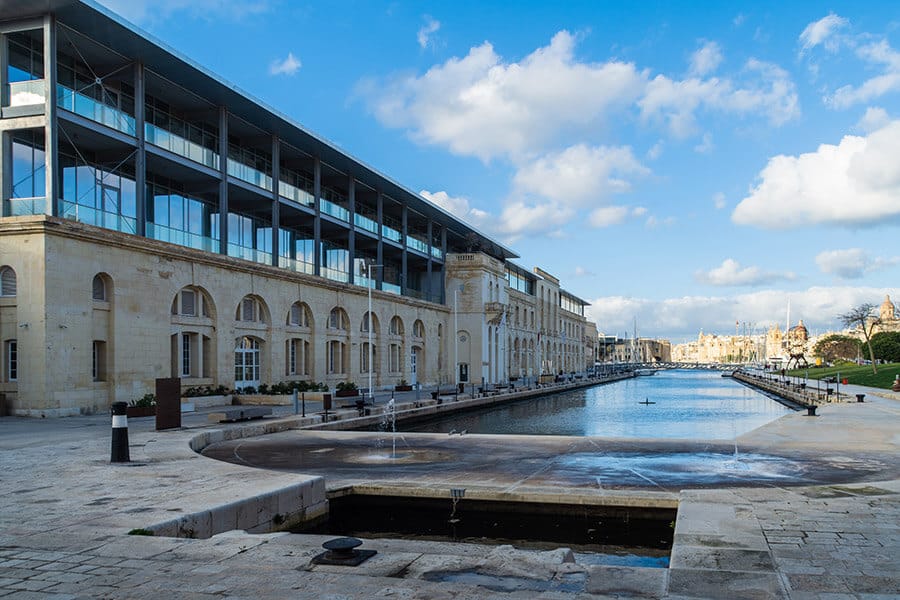 Malta residence permit for employment
Professionals specialising in in-demand industries in Malta, such as medicine, tourism or IT, can obtain permits for residence and work in the country.
The applicant needs to provide an invitation from their employer indicating the need for employment. It is essential to mention in the invitation that the company couldn't find a fitting candidate for the job in Malta or other EU countries.
The processing time for the applications is around 3 months. If the applicant is an IT specialist with over 3 years of experience and a salary of at least €30,000, they can get their approval in 5 days.
The permit is valid for one year. After that, it has to be renewed. 
Frequently asked questions
How to get a resident permit in Malta?