Properties in Malta: rent or buy?
Renting a property in Malta is faster than buying an apartment or a villa. It takes a couple of weeks to rent a home, and about three months are needed to purchase one.
If you rent housing to get residency or citizenship, you'll have to choose an object with a minimum annual payment of €10,000 to €16,000, depending on the region and the status you apply for.
The minimum period of renting a home with the restriction on yearly rentals is five years. The sum an investor has to pay for rent in this period is several times lower than the required investment amount for Malta's real estate purchase. However, one can't return the money spent on rentals.
€10,000+
Annual rentals for housing in the south of Malta or on the Island of Gozo for getting Malta PR
Also, a day without a registration address in Malta after getting a PR or citizenship may ruin all the efforts. That means that any trouble with housing should be shot immediately, and prompt registration is a must if you intend to change an apartment.
Buying real estate in Malta is an expensive and time-consuming option but definitely the most profitable one.
Suppose a foreigner wants to get a Malta permanent residence permit by investment in Malta real estate. In that case, they should buy properties for at least €300,000 in the south of Malta or on the island of Gozo, or for €350,000+ in other regions. Malta citizenship for exceptional services requires a real estate investment of €700,000.
€300,000+
The price of real estate to buy for getting Malta PR
On average, it takes 3—4 months to buy a property in Malta if it is situated in a Special Designated Area (SDA), where foreigners can purchase real estate without restrictions. In other areas, it may take 4—6 months to buy an apartment. This period is required to choose a suitable object, prepare all the necessary documents and make the deal.
Profitability is a massive benefit of Malta real estate investment. According to Eurostat, the average real estate prices grew by 3.4% to 6.1% a year from 2015. And according to statistics from the Central bank of Malta, advertised property prices in 2021 were about 1.5 times higher than in 2015.
Many of our clients consider the purchase of the real estate in Malta a profitable investment. They buy 7—8 objects at the stage of the construction at once, so the amount of investment significantly exceeds the required for obtaining residency or citizenship.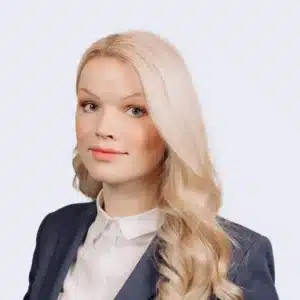 Svetlana Gorchakova
Head of the Sales Department
Investors should hold Malta properties with the required cost for five years. While they own real estate, they may rent it out if it is located in an SDA.
Let us finally compare Malta's real estate investment options by the minimum cost, the timing of deals, and profitability.
A comparison of rent and purchase real estate in Malta for obtaining PR or citizenship
Terms
Rent for 5 years
Purchase
The minimum investment for permanent residency
€50,000 in the south of Malta and on the island of Gozo

€60,000 in other regions
€300,000 in the south of Malta and on the island of Gozo

€350,000 in other regions
The minimum investment for citizenship for exceptional services
€80,000
€700,000
Average time of making a deal
2—3 weeks
12—16 weeks
An opportunity to return the investment
—
After 5 years of residency or citizenship
Annual profitability
—
3 to 6% — price growth
5 to 15 % — rental income
Where to buy real estate in Malta?
Popular locations for real estate investment are in the north and centre areas of the island of Malta. These areas have developed infrastructure with entertainment facilities and everything that a family needs for living. Valletta, St Julian's, Sliema and Mellieha are among the most popular resorts and places to buy an apartment and rent it out.
The most expensive areas to buy real estate are the ones near Valletta and St. Julian's: a three-bedroom apartment costs around €700,000.
The south of Malta and the island of Gozo are less developed, and the real estate prices are lower there.
Special Designated Areas are zones with Malta luxury real estate projects, where foreigners can buy properties without restrictions applying to those in other areas. Usually, these areas are situated in popular coastal towns.
The list of Malta SDAs includes:
Fort Cambridge, Sliema;
Smart City, Kalkara;
Portomaso, St Julian's;
Mercury Towers, St Julian's;
Ta' Monita Residence, Marsascala;
Kempinski Residences, San Laurenz, and other projects.
In areas outside SDAs, a foreigner may buy a residential object only for themselves, and getting a permit for the acquisition of immovable property (AIP) is required.
Types of real estate to invest in Malta
Investors may buy villas, apartments, maisonettes, and other residential properties in Malta to get permanent residency or citizenship.
An object in an SDA may be the best option for a foreigner. Also, a type of property may influence the profit: apartments, maisonettes and terraced houses grow in price a bit faster than other residential properties, according to the data of the Central bank of Malta.
Please note that only objects of €700,000+ are suitable for getting Malta citizenship for exceptional services by direct investment.
A turnkey apartment with a pool in Sviyi, a town near St Julian's, costs €740,000, and its area is 222 m2. There are three bedrooms, two bathrooms, and a spacious terrace with a sea view.
The apartment is fully furnished and equipped. A walk to the beach takes about 20 minutes, and one of the best private schools in the American education system is nearby. In addition, you can reach the neighbouring town of St Julian's by foot in a few minutes.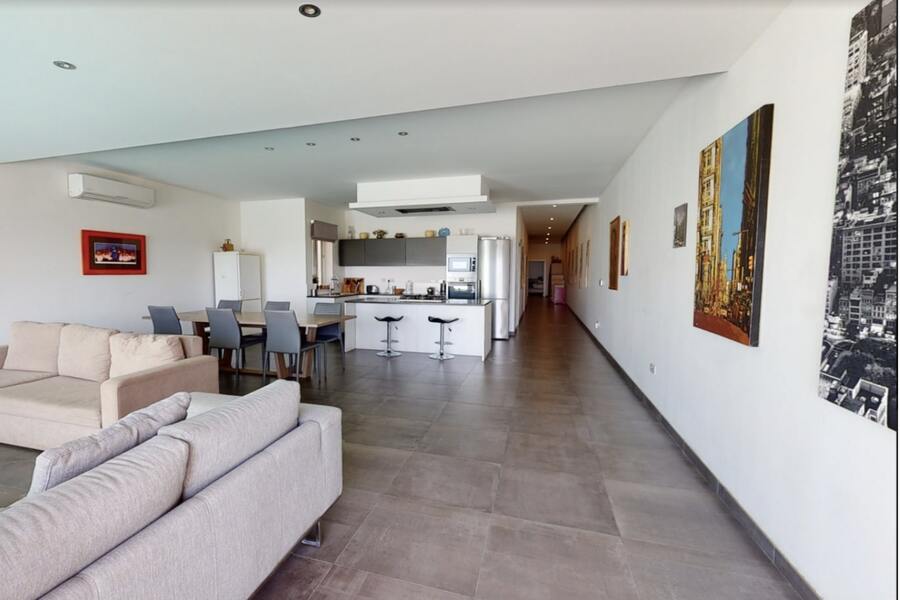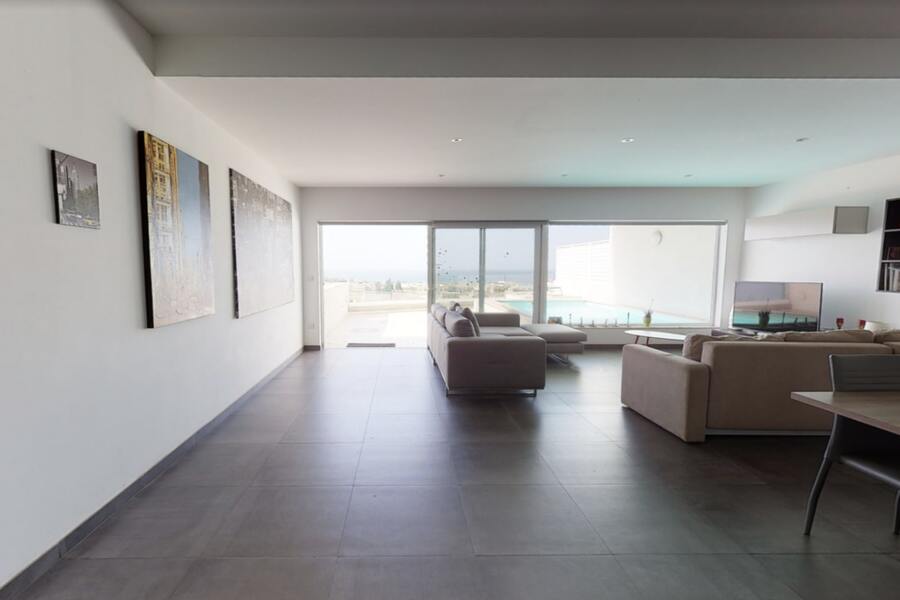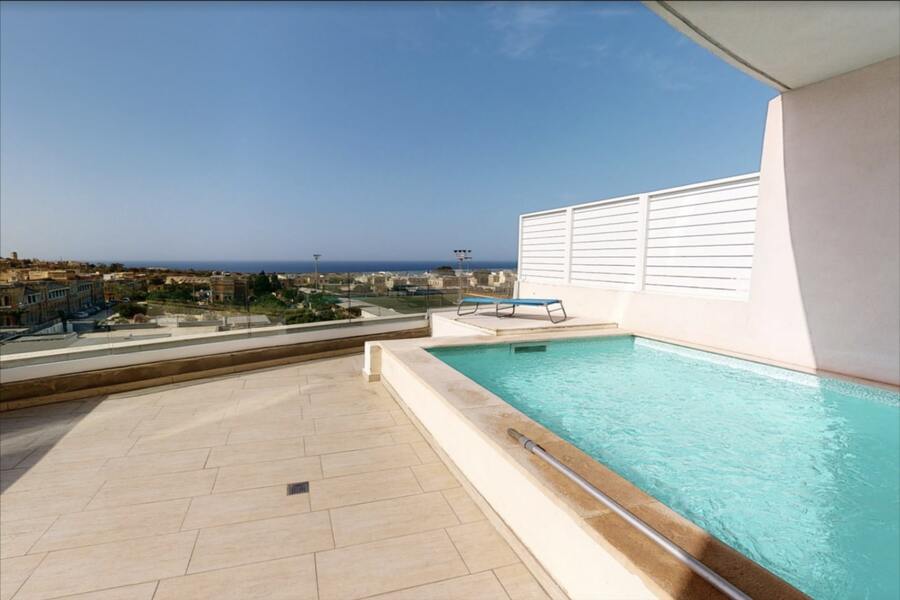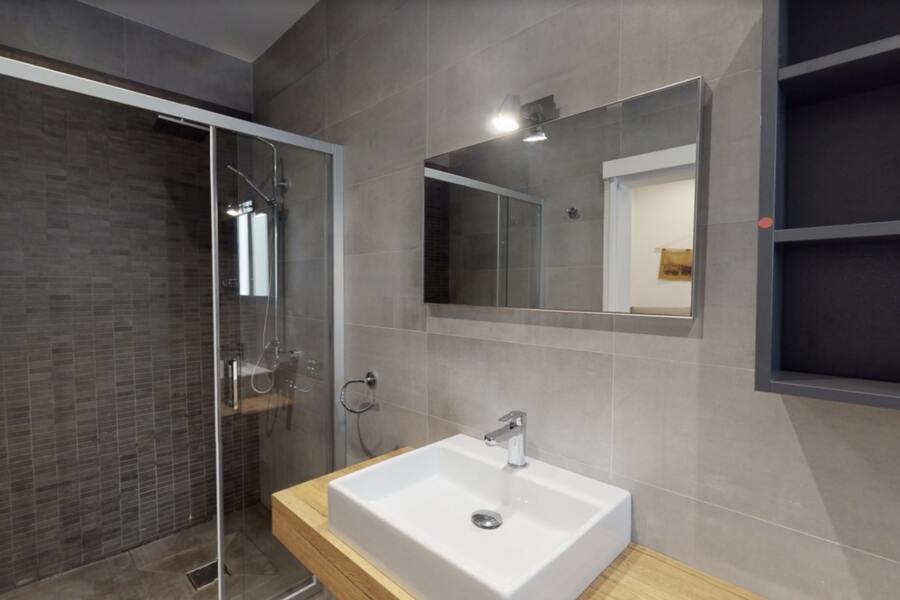 A high-rise residential project in Sliema offers penthouses, duplexes, and apartments for sale for €740,000 or more. The complex is 100 metres from the seashore; shops, cafes and restaurants are located nearby.
Residents of the complex can enjoy spectacular sea views, a private pool and a gym. In addition to an apartment, investors may buy an underground parking space for €25,000.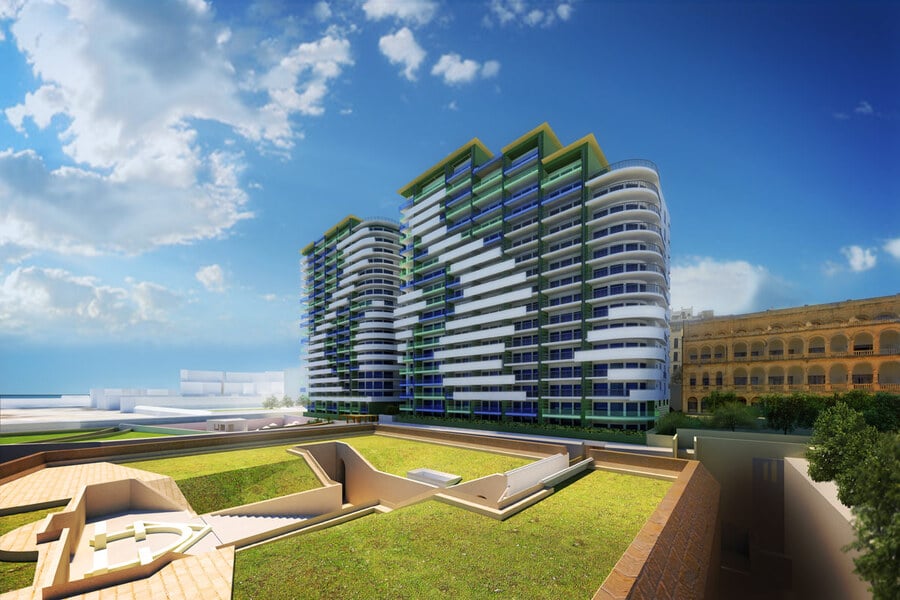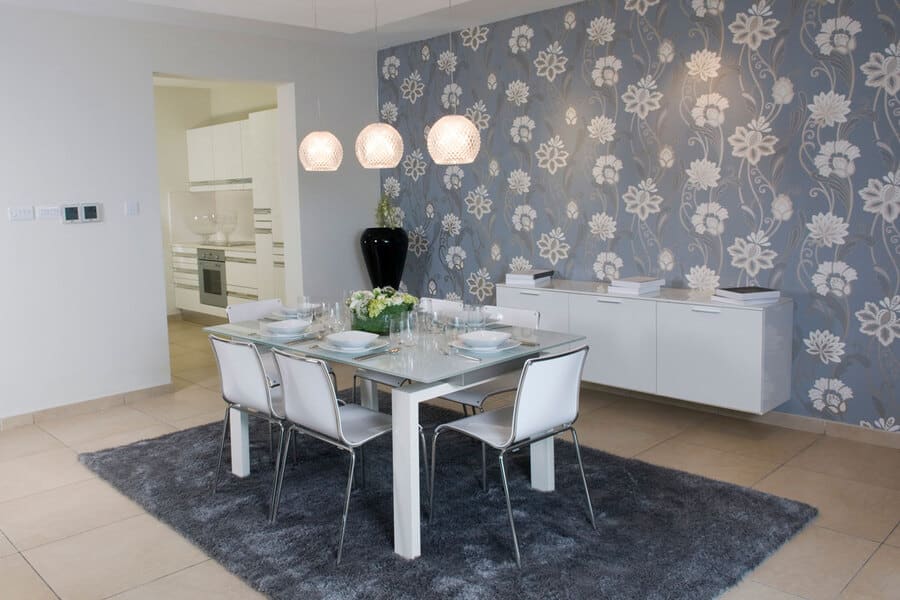 A residential project in Mellieha offers apartments with 1—3 bedrooms for €340,000 or more. The complex is located on the hills, 150 metres above the sea, and its residents can enjoy stunning views of waves, a beautiful sandy beach, and the countryside.
The building is 500 metres from the centre of Mellieha with its shops, restaurants and bars. A short drive is needed to get to one of the nearby beaches.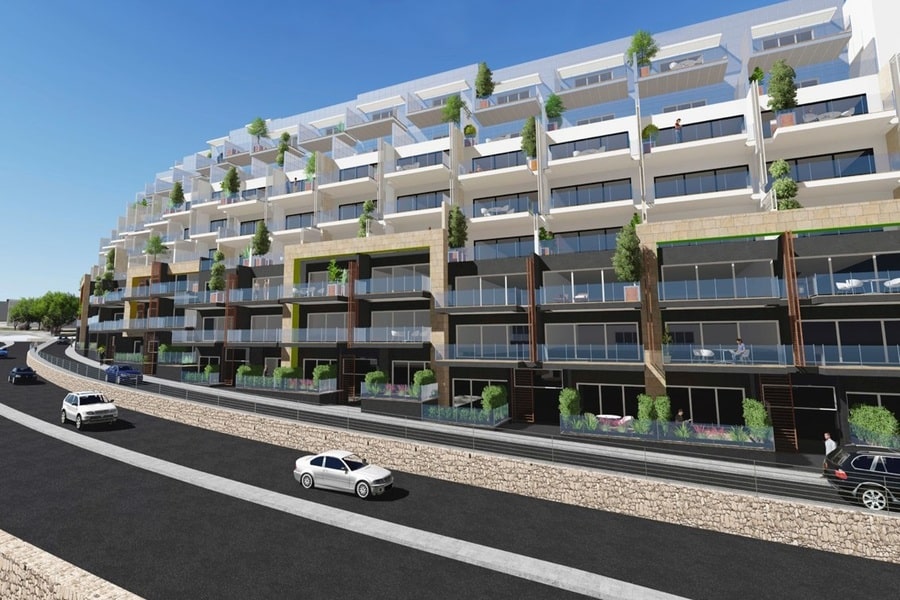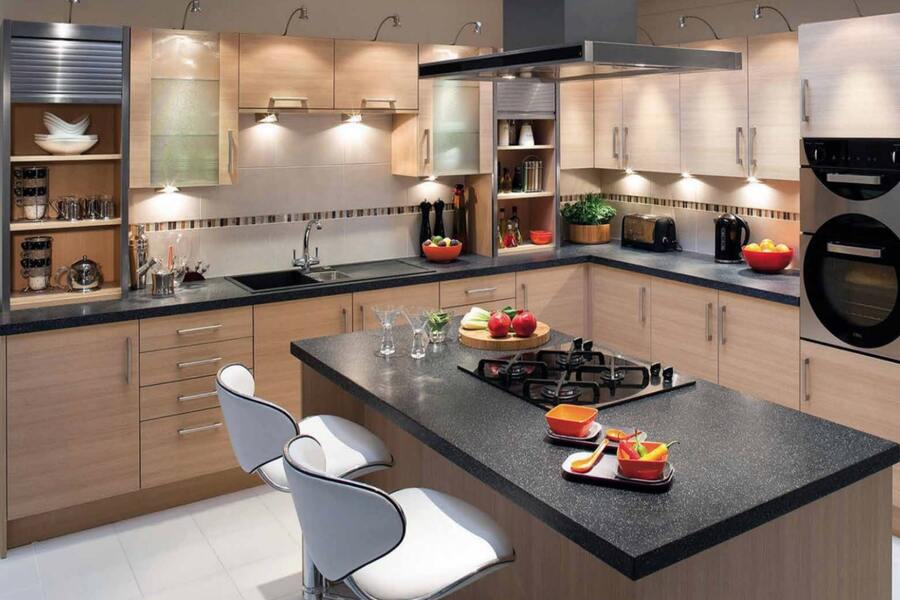 Real estate taxes in Malta
There is no annual property tax in Malta. However, there are some when you buy real estate, sell it, or rent it out.
Taxes on purchasing a property in Malta include a property tax levied at 5% and a stamp duty of 2—7%.
Additional costs include:
a notary fee of 1—2% of the object's value;
an agent's fee of 1—2% (with VAT of 18%) of the object's value;
for a non-SDA property, a permit to buy it (AIP) is needed; it costs €350;
an architect's confirmation that the property complies with the regulations — €300.
Taxes when owning property may be levied from land under the building if it is rented. The annual tax is €40 to €250. And if you rent a property out, you should pay a tax of up to 35%; the rate depends on the amount of income.
Taxes on selling a property in Malta. A seller should pay stamp duty. Its rate depends on the period of ownership and the purpose of use of the property:
0% — residential property, ownership for three years;
5% — residential property, ownership less than three years; or non-residential property, owned for less than five years;
8% — non-residential property, ownership for more than five years;
12% — non-residential property, ownership for ten years and more.
A tax on capital gains is levied at 15%, if an investor is not an owner yet, but is already at the stage of promising to resell the property at a higher price.
How to buy a property in Malta
Purchasing real estate in Malta takes 2—3 months in case of buying an SDA property and 4—6 months for non-SDA objects. Here are the main stages of making a deal:
1. Choose a property. An investor chooses an object to buy. Immigrant Invest real estate experts can offer some properties in Malta that suit the investor's purposes and budget and contact the seller to discuss the details.
2. Hire a notary who will conduct the deal. The notary represents the investor's interests in Malta and is responsible for certifying transactions and paying fees and taxes.
3. Conclude a preliminary agreement with the seller. The document should contain the cost of the property, a description of its condition and equipment, the contract's validity period, the amount of deposit and other details.
4. Getting an AIP for non-SDA properties usually takes 6 to 12 weeks. The notary gets it for the investor.
5. Sign a purchase and sales agreement prepared by the notary. The property transfer taxes are paid at this stage. And when the deal is signed, Immigrant Invest lawyers help the investor to obtain a certificate of ownership.
Malta residency and citizenship for real estate investors: requirements and benefits
Real estate investment in Malta may help you get permanent residency or citizenship.
Permanent residency may be obtained under the Malta Permanent Residence Programme (MPRP). Applicants must fulfil several investment conditions:
Buy a property in Malta. An object should cost €300,000+ if situated in the south of Malta or on the island of Gozo, or €350,000+ if situated in other regions.
Rent property in Malta for five years as an alternative to the purchase. Renting real estate in the south of Malta or on the island of Gozo shall cost €10,000+ a year and €12,000+ in other regions.
The administrative fee is €40,000.
The contribution fee is €28,000+ if you buy a property and €58,000+ if you rent it.
A charitable donation to a Maltese organisation is €2,000.
Also, applicants prove to have assets of €500,000, including €150,000 of liquid financial assets.
An investor should be over 18, with legal income, without criminal records or visa denials in the countries that have visa waiver agreements with Malta.
Spouses, children, parents and grandparents of the investor may obtain a Malta residence permit, too. All family members over 18, except a spouse, should be principally dependent on the main applicant. And the investor should pay an additional €7,500 contribution fee for each parent and grandparent in the application.
Malta permanent residency is a life-long status, and an ID card is exchanged every five years. It allows investors to live in Malta and to travel the Schengen Area visa-free for 90 days out of 180.
Citizenship for exceptional services by direct investment is granted by naturalisation. Investors get a Malta residence permit, retain it for a year or three, apply for citizenship and fulfil several investment conditions:
Make a contribution to the National Development and Social Fund (NDSF) of €600,000+ for citizenship application after three years of residence and €750,000+ if the residence period cuts to a year.
Buy a property of €700,000+ or rent housing for five years with the minimum annual price of €16,000.
Make a charitable donation of €10,000 to a non-governmental organisation.
Investors over 18, with legal income, without a criminal record, sanctions or visa denials in the countries that have visa waiver agreements with Malta, are eligible to apply. They may include family members in the application:
spouses or registered partners;
сhildren under 29 years old, unmarried;
parents and grandparents over 55.
Adult children, parents and grandparents must be principally dependent on the investor.
Getting Malta passports for family members requires an additional contribution of €50,000 to the NDSF for each one.
A Malta passport allows one to travel visa-free to 180+ countries, including the Schengen Area, the UK, the USA, Canada, and Australia. And it gives you a right to live in Malta or to choose another Schengen country for residence.
Frequently asked questions
What are the reasons to buy a property in Malta?