What is naturalisation
Naturalisation is a procedure that allows foreigners to obtain citizenship if they fulfil several conditions.
After the Maltese reforms introduced in 2000, those who obtain citizenship by naturalisation are no longer required to prove they've lost or renounced their other citizenship. Maltese authorities also allowed their citizens to have dual citizenship.
The legal basis for obtaining Malta citizenship by naturalisation are:
Chapter II of the Constitution of Malta;
Chapter 188 of the Nationality Laws of Malta (the legal aspects of obtaining a passport by naturalisation are set out in Chapter V);
Legal Notice No. 47 of 2014.
Conditions for obtaining Malta citizenship by naturalisation
According to the Maltese legislation, a foreigner can apply for citizenship by naturalisation if they fit several requirements:
age of 18 years or older;
have lived in Malta for 12 months continuously before applying;
have lived in Malta for 4 years out of 6 last years before the 12 months;
are a law-abiding member of society with no criminal prosecutions or convictions – and will remain so as a citizen of Malta;
have own or rented housing in Malta;
have adequate knowledge of English or Maltese; this requirement doesn't apply to persons who are out of age but are not fully capable and on behalf of whom the application is being made.
A parent or parents who were not Maltese citizens at the time of their child's birth and then acquired passports can apply for Malta citizenship on behalf of their minor children. And if a person is already naturalised, their newborns get Malta citizenship by birth.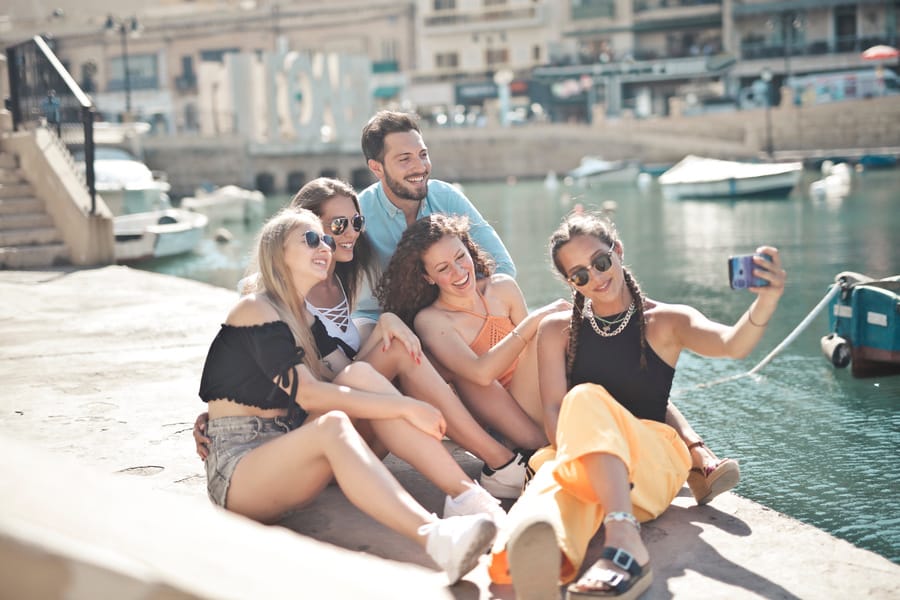 The procedure of obtaining citizenship by naturalisation in Malta
Candidates who seek to obtain Maltese citizenship need to provide the following documents:
an application composed by the form E;
a birth certificate;
a marriage certificate (if applicable);
a passport indicating the place of residence;
a police clearance certificate;
3 photos 35 x 45 mm;
a letter signed by the applicant that states the reasons for applying for citizenship by naturalisation.
It is required to provide both originals and copies of the documents. Originals must be translated if they are in a language other than English or Maltese.
Besides the candidate themselves, the application must be signed by two sponsors. One of them must be an adult citizen of Malta who didn't acquire their passport by naturalisation. The other must belong to one of the following professions:
a member of Parliament;
a judge;
a magistrate;
an advocate;
a notary public;
a legal procurator;
a medical practitioner;
a public officer not lower than the rank of principal;
a police officer not lower than the rank of the inspector;
an officer of the Armed Forces of Malta not below the rank of captain;
a parish priest.
A fee of €450 is charged for paperwork. Another €50 must be paid upon receiving a certificate of citizenship.
The process of obtaining citizenship consists of several stages:
The package of documents is sent to the Community Malta Agency.
The officials check the documents; the process usually takes several months.
After the application is confirmed, the candidate takes an oath of allegiance to the Maltese state.
The applicant receives a certificate of naturalisation and a passport.
Anonymity is not provided for recipients of Maltese passports. Once the applicant becomes a citizen of Malta, this information is published in the Government newspaper.
Malta citizenship by naturalisation for exceptional services by direct investment
A person can obtain Malta citizenship by naturalisation for exceptional services by direct investment in 1 or 3 years of residency instead of 5 years.
Investors must first obtain a residence permit, pass a strict Eligibility Test, and then apply for citizenship. The requirements that must be fulfilled include the following:
real estate investment: €16,000+ annually for rent for 5 years or €700,000+ for real estate purchase;
contribution to the National Development and Social Fund: €600,000 if an investor intends to apply for citizenship after three years of residence or €750,000 if after a year;
donation of €10,000 to a Maltese non-government organisation.
Additional expenses include the fee for Eligibility Test, some administration charges, health insurance for each family member, legal services, etc.
An investor who seeks to obtain Maltese citizenship needs to:
be over 18 years old;
have legal income and be able to prove it;
have no criminal records;
be under no sanctions;
have no visa denials from countries that have a visa-free regime with Malta.
Alongside the investor, their spouse, children under 29 and parents and grandparents over 55 can apply for citizenship.
Benefits of citizenship by naturalisation in Malta
An opportunity to live in Malta or another country. A person with Malta citizenship can visit Malta anytime, even if the borders are closed for foreigners, and live there without time limits. Also, time spent in other EU states is unlimited, as Malta is a member of the EU; however, a person must have funds and accommodation and register in the country they stay in according to its legislation.
Running a business in Europe. Maltese citizens don't need working visas or permits to work and run a business in an EU country.
Education in Europe. Children of Maltese citizens don't need student visas to study at European universities. They also usually pay smaller tuition fees than non-EU students.
Travelling to 185 countries visa-free. Among the countries that Maltese citizens can enter without visas are the Schengen countries, the USA, the UK, South Korea and many more.
An opportunity to become Malta's taxpayer. A person with a Maltese passport can become a Maltese tax resident. This country has no taxes on inheritance, gifts, wealth or real estate ownership. Moreover, Malta has double taxation treaties with more than 70 countries which helps to avoid double taxation.
High quality of life. Malta is a country with a relatively low cost of living if compared to some countries in Northern and Western Europe, the UK and the USA. The average monthly wage in Malta is 1,700, according to the country's National statistics office. In general Maltese citizens earn more than Greek and Portuguese residents.
Also, Malta is a safe place to live: it is in the top 20 of the safest countries in the world, according to Insurly research.
The Maltese healthcare system consists of public and private hospitals and clinics. According to the Statista survey, Malta is in 11th place by health index score. It is higher than the UK, Germany, France and many other developed countries.
Maltese beaches are awarded Blue Flags every year. In 2022, twelve of them received this award, for example, Fond Għadir, St George's Bay and Golden Bay.
Dual citizenship in Malta
Since 2000, Malta has allowed its citizens to have dual citizenship. It means that a person who acquires a Maltese passport doesn't need to renounce their other citizenship. This right is noted in the Constitution of Mata in Article 22.
However, there are countries that don't allow dual citizenship, such as China, India, and Iran. It means that if you come from such a country, you would need to renounce your first citizenship upon obtaining a Maltese passport.
Frequently Asked Questions
What advantages does Malta citizenship offer to those who run a business?
Malta is an excellent choice for running a business. First, Malta is one of the essential transport hubs between Europe, Asia and Africa, which is an important factor for successful trading. 
35% of Malta's GDP comes from the tourism industry; therefore, running a business in this sector can bring solid profit. 
Malta is the country with one of the lowest VAT rates in Europe — 18%. There are also no taxes on gifts and inheritance. Both tax and non-tax resident companies don't pay withholding taxes, and a company's shareholders can return a part of taxes, for example, on royalties and passive income. Malta has also signed double taxation avoidance treaties with 70+ countries. 
I plan to move to Malta. Is it possible if I don't have a local passport?
Yes, it's possible. A residence permit is enough to move to Malta.
Since 2013, non-EU nationals may obtain a Malta residence permit under The Malta Global Residence Programme, alongside other ways. If you participate in this programme, you get residency, become a tax resident and obtain a special tax status. With it, you pay a 15% tax on income received in Malta from foreign sources and don't pay taxes on foreign income not transferred to Malta.
The peculiarity of this program is minimal requirements for the applicant. You need to buy or rent a property in Malta and pay the administrative fee of €5,500 or €6,000. The process of obtaining a residence permit takes about four months. 
Will the children of naturalised parents become Maltese citizens?
A person obtains citizenship on the same day as a certificate of naturalisation. If a child were born before this date, you might apply for citizenship on their behalf. Children born after the applicant obtains a passport become Maltese citizens automatically.
If I've lived in different countries, do I need to provide police clearance certificates from every country when I apply for citizenship?
If the applicant has lived in other countries for six months out of the last ten years, they would need to provide police clearance certificates from each country. It is also crucial that the certificates are at most 6 months.
Does Maltese citizenship have a due date?
Is it possible to revoke Maltese citizenship after it is approved?
Citizenship can only be revoked if the applicant fails to fulfil the requirements set out in the Maltese Citizenship Act.
How long does it take to get citizenship in Malta?
The length of the process of obtaining citizenship in Malta depends on the path the applicant chooses. To obtain citizenship by naturalisation, you would need to reside there for at least five years.
The faster way to become a Maltese citizen is to obtain citizenship by naturalisation by exceptional services by direct investment. Applicants that choose this path can obtain citizenship in 1 or 3 years.
How do I become a naturalised citizen in Malta?
To become a naturalised citizen in Malta, you must live in the country for a specific period. For ordinary naturalisation, the required period is at least five years. First, you need to obtain a residence permit and a permanent residence, and then, several years later, you can apply for citizenship.
Besides residing, there are other requirements you need to fulfil to qualify for a Maltese passport:
to be 18 years or older;

live in Malta for 12 months continuously before applying;

live in Malte for 4 years out of 6 last years before the 12 months; 

have a permanent place of residence;

be a law-abiding member of society with no criminal prosecutions or convictions;

prove adequate knowledge of English or Maltese;

find two sponsors — one of them must be a representative of a specific profession, and the other one must be an adult Maltese citizen who didn't acquire a passport by naturalisation.
The applicant for Maltese citizenship by naturalisation also needs to pay an application fee of €450 and €50 for issuing the certificate.